Private Events, Birthday Parties & Company Leisure Days
For most clubs or gyms, the pool area usually takes up the majority of space. And this area is usually designated for swimmers or for water-power workouts only.
By adding the Ninja Pool to your club, it'll give you the opportunity to develop Ninja classes for children above the pool and give you the unique ability to combine different levels of strength workouts.
And since the Ninja Pool is created with modular construction, it can be easily upgraded and extended based on the success of your classes and your ability to reinvest the profits made by adding the Ninja Pool to your club.
The construction of Ninja Pool is also highly mobile. This means it can be easily moved outside during the summer months and brought back indoors during the winter. And it never causes damage to the bottom of your pool or property.
Ninja Pool provides upkeep training for your maintenance team, or we can send a friendly representative to help with the transfer of the construction. This is optional to you.
It's possible to install the Ninja Pool with two of its columns over the lanes of the swimming track without any interruptions to active swimmers. All obstacles can also be added (thanks to adjustable straps) without any interruptions as well.
Before every Ninja Training, all your instructors will need to do is lower the obstacles (which takes 2-3 minutes max) and you'll be set!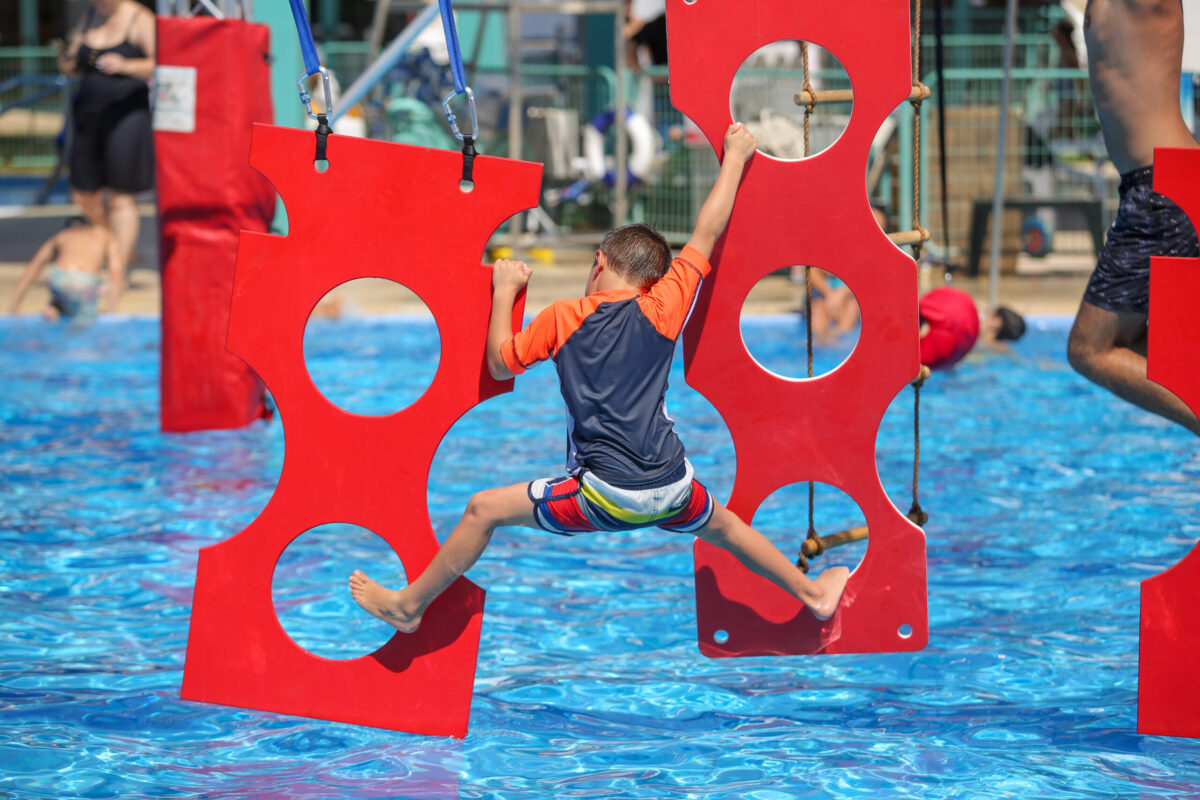 The Ninja Pool is a great way to turn your pool into a major income source by attracting private events that include pool parties, birthday parties, company leisure days – and just about anything else in between.
Thanks to Ninja Pool's modular construction and flexibility when it comes to obstacles, it can be easily adjusted and modified to fit any type of crowd – no matter their age, their fitness abilities, or their levels of courage.